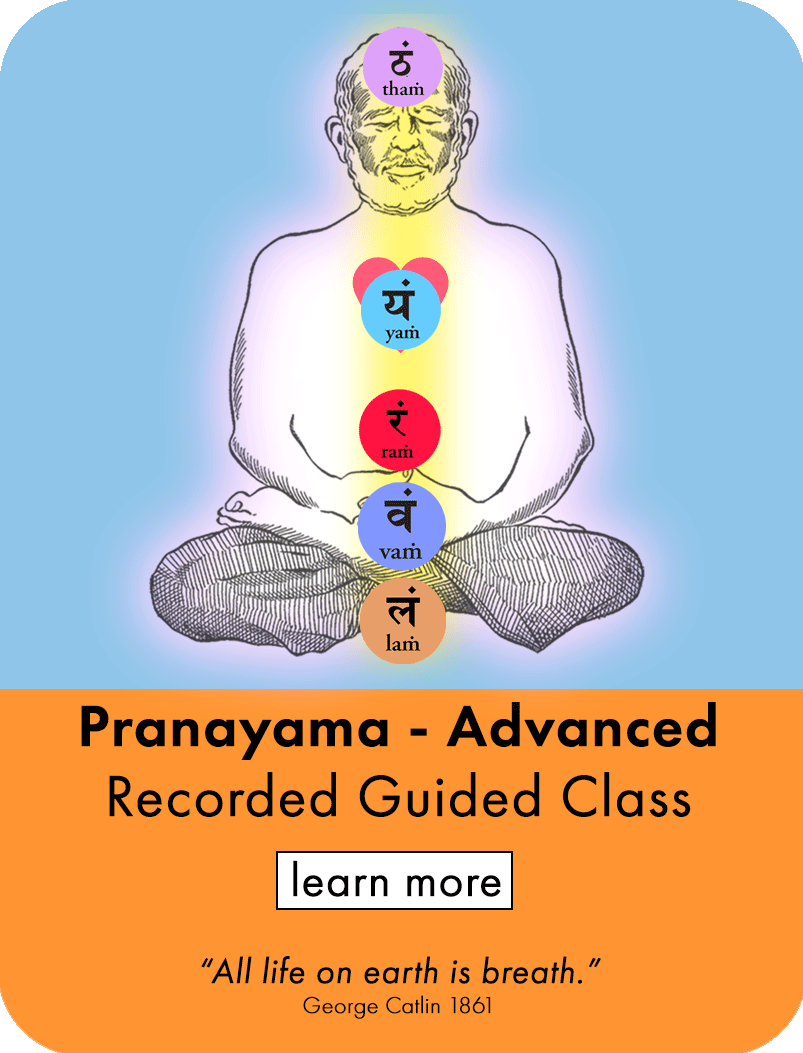 Advanced Pranayama Guided Practice
$12.00 – $18.00
"By controlling the act of breathing you can easily and quickly control the different nerve-currents and develop body, mind and soul. It is through Pranayama that you can control your circumstances and character and can consciously harmonize the individual life with the cosmic life."   Swami Sivananda 1887-1963
ADVANCED PRANAYAMA PRACTICE • 45 MINUTES
Suggested for people who have done my Intermediate and Advanced Live Classes.
You will be guided to do the following exercises:-
Kapalabhati and a 6 step Bhastrika.
Nadi Samanu with bandhas.
Anuloma Viloma with Antar and Bhaya Kumbhaka with bandhas.
Brahmari.
45 minutes a day of regular practice can lead to lasting life changes.
You can increase the number of rounds and the length of retentions in the practices according to your capacity.
Choose any amount below. After donating you will receive a link to the video on VIMEO and a Passcode in the confirmation email. Please keep them safely and do not share with anyone. If you do not receive the links PLEASE CHECK YOUR SPAM folder. Please send any feedback or questions via email. Best wishes, Robert.