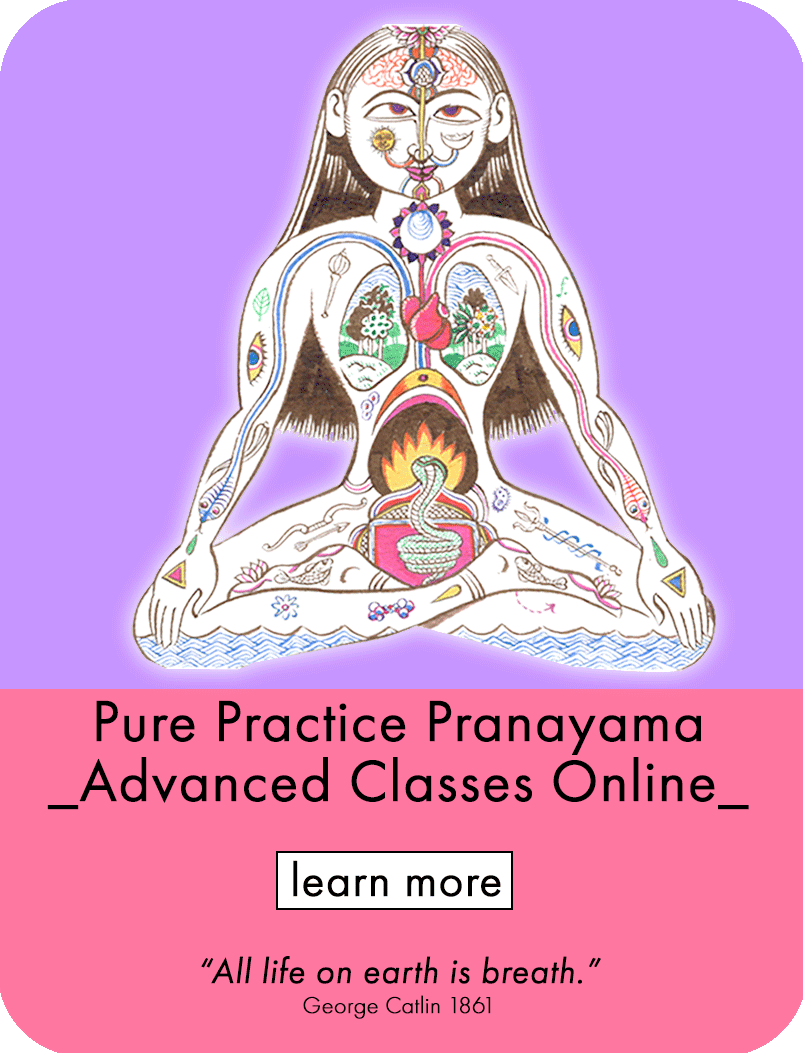 Pure Practice Pranayama Advanced•Live on Zoom
$27.00 – $72.00
---
LIVE CLASSES ON FRIDAYS 7:30-8:30 AM USA Eastern Time.
STARTING JUNE 11, 2021. Classes are ongoing – register anytime.
These classes will focus completely on one hour of "Pure Practice". There will be complete guidance but less explanation. We will practice the major kumbhakas outlined in the Hathayogapradeepika and follow the techniques and methodology outlined in that text. The aim is for participants to experience the effects of a regular and consistent pranayama practice. Registrants should have a moderate balanced lifestyle, regular sleep and a healthy diet. If timings are an issue, classes are recorded and posted to Vimeo and our resources page. If you're unable to donate please email me to enroll.
Register below and read the Tips to Prepare & FAQ.
See the resources page for a free warm up video and to learn more.
Sign up for News here.
Graphic by Satya Moses. On Instagram @satya.mo and satyamoses.com
Suggested donations amounts are below.
Register for 1 month (4 classes) or 3 months (12 classes).
You will receive a link to ZOOM in the confirmation email.
Register on ZOOM once for 1 month.

If you choose 3 months you will be sent the ZOOM links at the start of each month.

If you do not receive the links PLEASE CHECK YOUR SPAM folder.
Please keep the links safely and do not share with anyone.
Classes are recorded and a link with password is sent after class.
If you're unable to donate please email me to request enrollment.
Looking forward to seeing you in the class on Zoom. Best wishes, Robert.