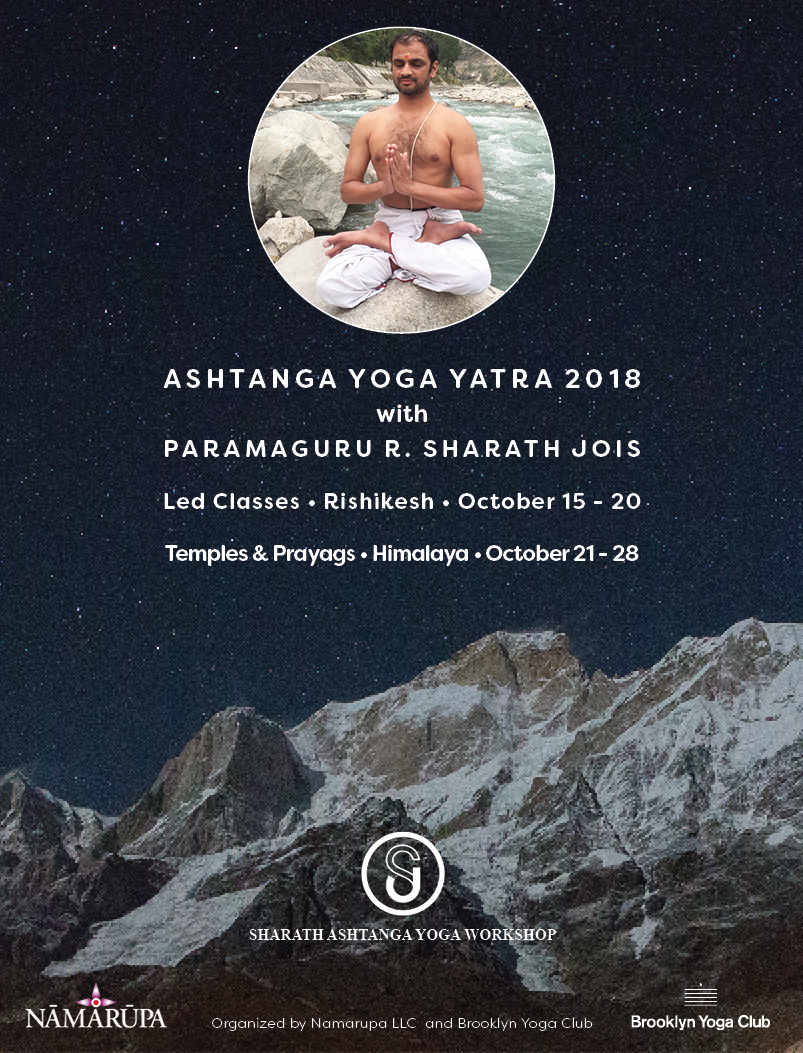 Ashtanga Yoga Yatra 2018 :: Completed
THE ASHTANGA YOGA YATRA 2018 HAS BEEN SUCCESSFULLY COMPLETED

SHORT VIDEOS FROM THE YATRA HERE.
Sharath enjoyed the holy atmosphere of the Himalayas so much during Namarupa Yatra 2015, that he has agreed to lead a second retreat in 2018. Sharath will teach a one-week Ashtanga Yoga Workshop from October 15th-20th in Rishikesh, one of the spiritual homes of yoga. Afterwards Sharath will lead a pilgrimage into the Himalayas.
We will venture further up into the Garhwal Himalayas on Tirtha Yatra from October 21st-28th. Yatra means pilgrimage to holy places. Tirtha, literally a place of crossing over, like a river ford, also refers to a spiritual crossing place, particularly pilgrimage sites and holy places such as temples and river confluences (Prayag). On the Ashtanga Yoga Yatra 2018 we will have the opportunity to take sacred prayag baths; we will go to the ancient temple of Kedarnath, sacred to Lord Siva, and also visit and pray at the remote temples of Tungnath, Kalimath, Guptakashi, Triyuga Narayan, and Kartik Swami.