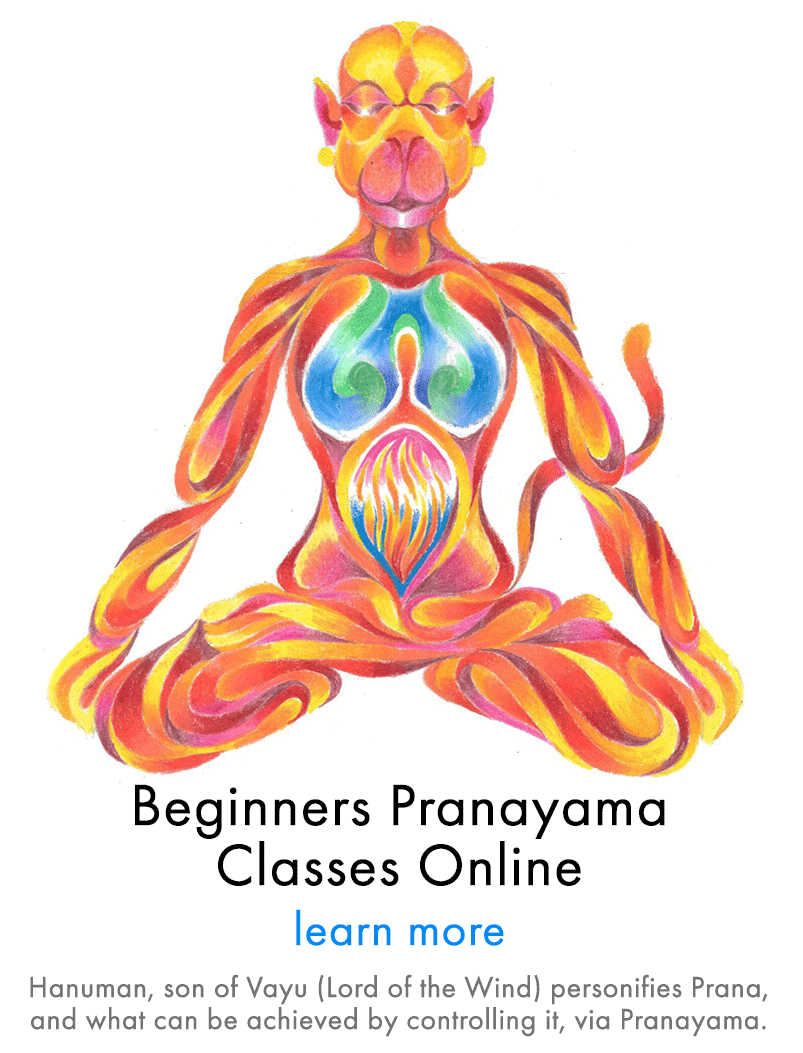 Beginners Pranayama Live on Zoom
$27.00 – $45.00
4 LIVE CLASSES ON MONDAYS 7:30-8:30 AM USA Eastern Time.
STARTS AGAIN SEPTEMBER 13, 2021. Registration is open.
Start fresh and learn how to breathe fully and deeply through the nose using your diaphragm and thoracic cage. Learn the fundamentals of deep yogic and resonance breathing techniques to restore balance within and harmonize all the life-sustaining systems of the body and mind. Breathing well and a balanced nervous system are the root of well-being. We follow the pranayamas and bandhas outlined in the Haṭha Yoga Pradīpikā of Yogi Svatmarama (circa 15th. century CE.) with scientific explanation and verification.
Register below and read the Tips to Prepare & FAQ.
See the Resources page for a free basic warm up video and to learn more.
Sign up for News here.
Graphic by Satya Moses. On Instagram @satya.mo and satyamoses.com

Suggested donations amounts are below.
Register for 1 month (4 classes).
You will receive a link to ZOOM in the confirmation email.
Register on ZOOM once for all 4 classes.
If you do not receive the link PLEASE CHECK YOUR SPAM folder.
Please keep the link safely and do not share with anyone.
Classes are recorded and a link with password is sent after class.
If you're unable to donate please email me to request enrollment.
Looking forward to seeing you in the class on Zoom. Best wishes, Robert.