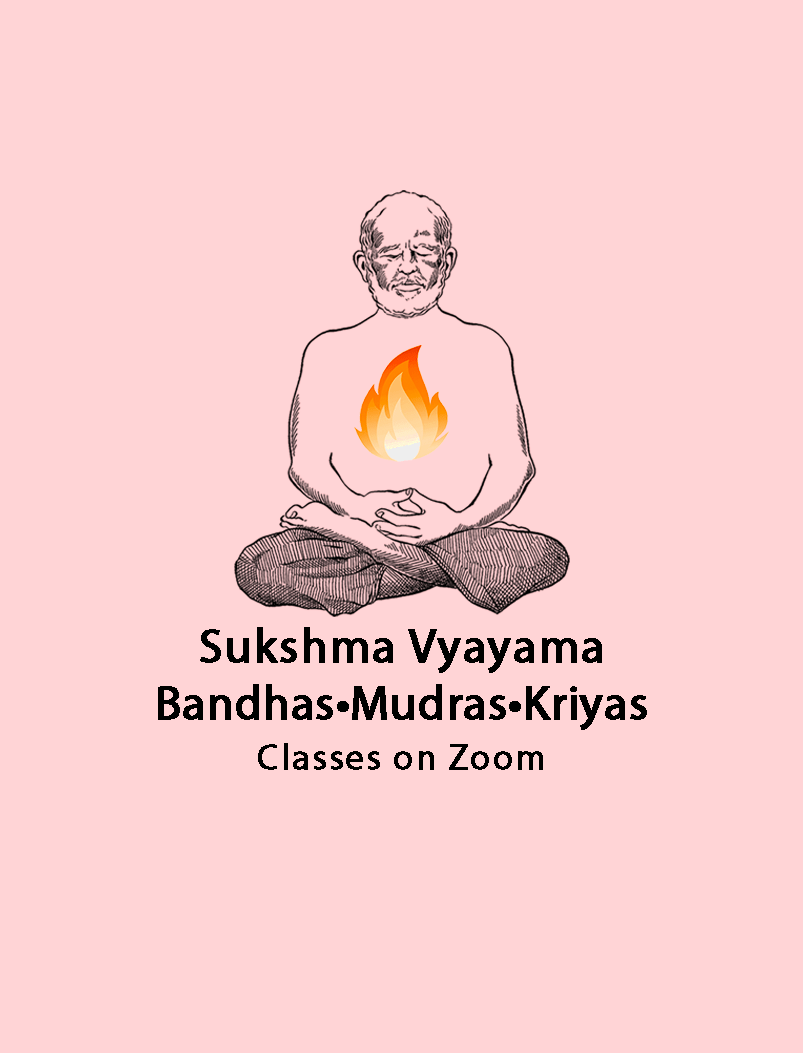 Sthula/Sukshma Vyayama & Kriyas/Bandhas/Mudras – Live on Zoom
$27.00 – $108.00
SUNDAYS 6:30-8:00 AM USA Eastern Time.
DECEMBER 3, 10, 17 & FRIDAY DECEMBER 29, 2023
Classes are divided between Sthula/Sukshma Vyayama and Kriyas/Bandhas/Mudras.
A step by step introduction to the Sthula & Sukshma Vyayama sequences. These easy and effective practices are an excellent preliminary training prior to the more advanced bandhas and mudras. Although seemingly simple and easy to do (mostly) they have a very strong effect on the nervous system and also help direct the flow of prana, helpful for a healthy body and calmer, clearer mental and emotional states of being.
In Haṭha Yoga Pradīpikā there are six kriyas and ten mudras. The mudras are a combination of pranayama kumbhakas with asanas and bandhas. In each class we will learn and practice a variety of these practices. The aim is the eventual awakening of kundalini shakti. For most of us it is a distant goal, however the road always begins with one step. Open to people that have a regular practice and a balanced lifestyle.
Register below. See the resources page for tips to prepare and a Neti demo video. Sign up for News here.
Suggested donations amounts are below.
Register for 1 month (4 classes) or 3 months (12 classes).
You will receive a link to ZOOM in the confirmation email.
Then register on ZOOM once for 1 month.

If you choose 3 months you will be sent the ZOOM links at the start of each month.

If you do not receive the links PLEASE CHECK YOUR SPAM folder.
Please keep the links safely and do not share with anyone.
If you're unable to donate please email me to request enrollment.
In case you do not attend the live class all classes are recorded and uploaded to Vimeo where they will be available for the foreseeable future. You will receive the link shortly after the completion of each live class if you register.