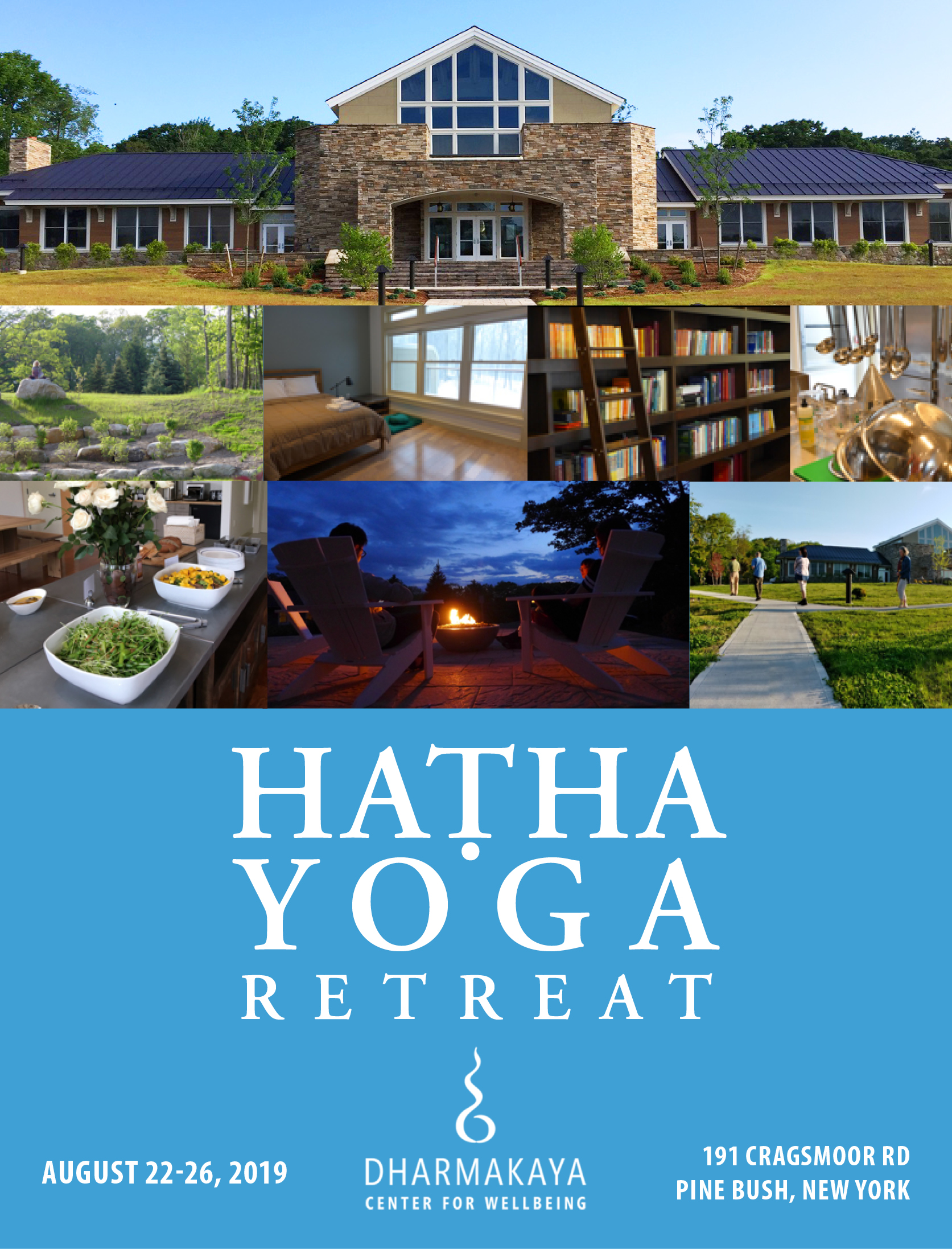 Hatha Yoga Retreat in Pine Bush, NY August 22-26 2019: Rates & Registration
RATES

Single Room with Shared Bathroom  

$780
Single Room with Private Bathroom  $865 Option full at this time
Double Room with Shared Bathroom

$740 per person
Double Room with Private Bathroom $800 Option full at this time
Rates are all-inclusive of: Program, accommodation, meals, tea and snacks.
Please note: There are 19 rooms with shared bath and 4 rooms with private bath. All rooms have a queen-sized bed and may be shared by couples in a committed relationship (or good friends). There are plenty of bathrooms, no need to wait, and you don't use the bathroom at the same time. It's just not in the room.

See DHARMAKAYA CENTER FOR WELLBEING for details of and directions to the center.
---
REGISTRATION FORM
Fill in the form, then click SUBMIT AND PAY below. You will be sent to PayPal to send a $50.00 non-refundable, non-transferable deposit. Full payment* will be due by July 20, 2019. In case of cancellation a 50% refund minus the deposit will be given before July 30, 2019. *Full payment by check made out to NAMARUPA LLC and mailed to NAMARUPA, P.O.BOX 271, DUBLIN, NH 03444. Please email us robert@namarupa.org to request payment by any other method.