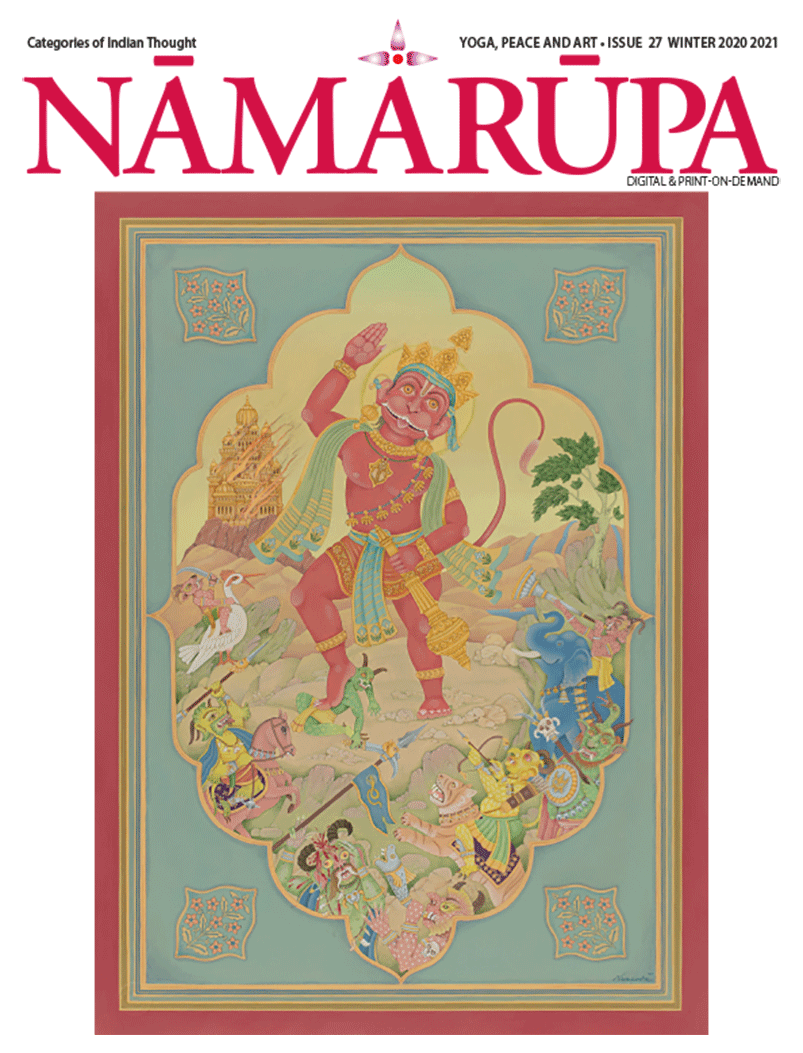 Issue 27
$10.00
YOGA, PEACE & ART ISSUE 27 • WINTER 2020-2021
118 pages with informative articles and beautiful color art.
Krishna for Today  Keshav Venkatraghavan
Dr. Robert Svoboda Living with Reality
Eddie Stern States of Consciousness
Satya Moses interviews Nara Allsop
Steven Rosen Vaishnava Art
Jadurani Dasi Everything Around Us is Temporary
Dr. Robert Svoboda Maintaining Sanity
Eddie Stern Obstacles in Yoga
Inner Peace Conference Day 1
Suzanne M. Culhane, Wessel Paternotte, Radhanath Swami, NaRon Tillman, Judy Lief, Rick Hanson, Jana Long, Tiokasin Ghosthorse, Maarten von Huijstee, Eddie Stern
Inner Peace Conference Day 2
Dena Merriam, Bob Roth, Agapi Stassinopoulos, Sharon Salzberg, AnnaLynne McCord, Adam Bucko, Laurie Anderson,Veet, Eddie Stern
Satya Moses  Artwork
AVAILABLE IN THREE FORMATS:
Digital PDF download from Namarupa for $10. Download now and read on any device. (Click 'Add to cart for Digital PDF' below). 

After purchase go to your account to download.

Perfect bound full color print-on-demand copy via MagCloud.com for $28. Shipped directly to you & includes a free digital version readable via MAGCLOUD Web Reader. (Click 'Go To MAGCLOUD button below).

Digital electronic file readable on any device via MAGCLOUD Web 

Reader for $10

. 

(Click 'Go To MAGCLOUD button below).