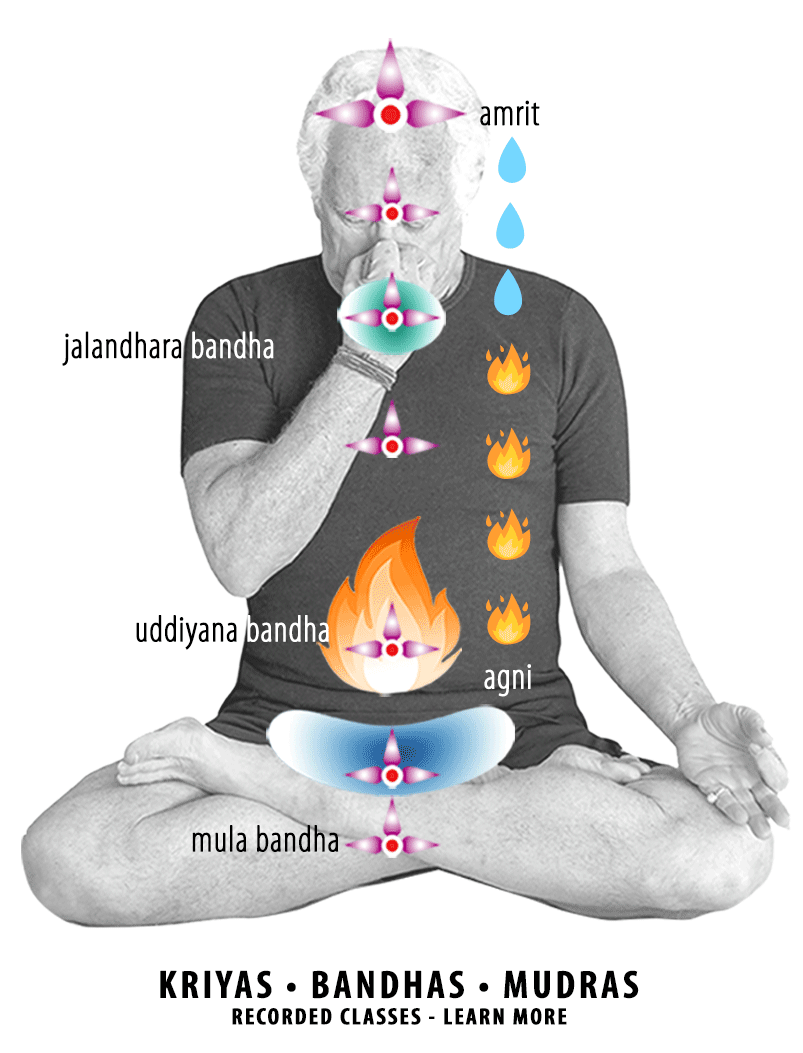 Kriyas•Bandhas•Mudras Recorded Videos
$25.00 – $45.00
4 ONE-HOUR RECORDED CLASSES. In Haṭha Yoga Pradīpikā there are six kriyas and ten mudras. The mudras are a combination of pranayama kumbhakas with asanas and bandhas. The kriyas are purificatory practices. The aim of these is the eventual awakening of kundalini shakti. For most of us it is a distant goal, however the road always begins with one step. Open to people that have a regular practice and a balanced lifestyle. Theory is good but a regular daily practice is more essential. We follow the kriyas, mudras and bandhas outlined in the Haṭha Yoga Pradīpikā of Yogi Svatmarama (circa 15th. century CE.) with some scientific explanation and verification. Classes consist of preliminary steps including aspects of Sukshma Vyayama and four important bandhas, a main section covering MahaMudra, MahaBandha, MahaVedha and SakthiCalana and a closing with ViparitaKarani. These classes were recorded in January 2022.
Once you have donated you will receive an email with the links and passwords. Please check your SPAM folder if you do not see the email. If you're unable to donate the suggested amounts please email me to offer any amount, or request free access.
---
Sliding Scale Donation.