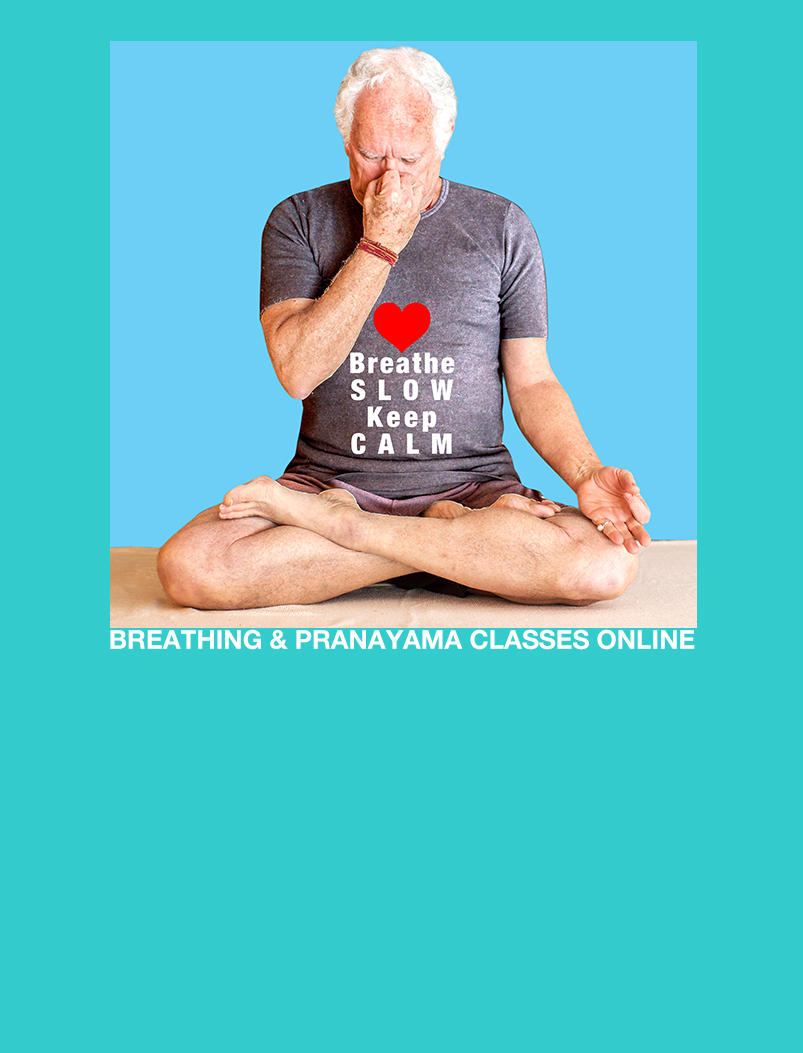 Online Classes
With so many of us homebound we are offering a simple 5-week online breathing basics and pranayama course. The aim of the course is to learn the mechanics of deep breathing and a number of yogic breathing exercises that will help calm down the sympathetic nervous system, enhance the immune system, and maintain emotional and mental balance in these stressful times. We will meet online once a week and strongly encourage a regular daily practice. Please read through the helpful tips below the 'Submit and Pay' button. Best wishes and see you online.
March 27 – April 24, 2020.
Friday mornings US Eastern Standard Time from 7:30 – 8:30 AM.
Please register and choose an amount of tuition by sliding scale. If the low end is difficult for you please email me to join.

Tips to Prepare
Download Zoom here and create a free account to become familiar with it beforehand. Not essential as Zoom will automatically download when you join your first meeting.
Arrange a place where you can either sit cross-legged on the floor, or on a straight backed chair in front of your computer for the class. Be comfortable. Use blankets or cushions. We will end with a relaxation so try to have some space to lie down on your back.
Please don't eat beforehand. Warm liquids are OK about 30 minutes beforehand. Wash hands well before class as we will touch our noses.
If you know neti (cleansing the nasal cavities) please do it before the class. If you do not know neti simply wash your nasal cavities out with warm water to enable you to breathe more freely.

Watch (and download) this video

we made for focussing the mind, warming up the body and boosting the immune system. Please try to do these before the breathing class. Do them daily. To download the video click on the Vimeo logo on the bottom right hand of the pop-up screen and it will take you to Vimeo's page to download.