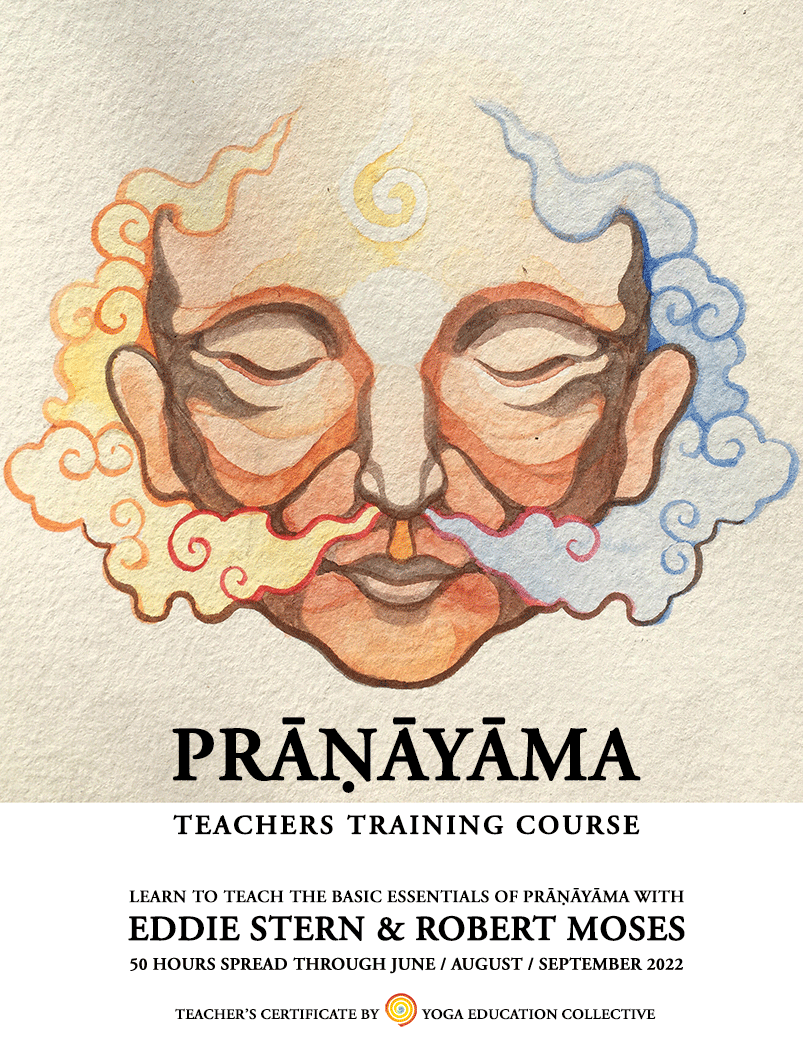 Pranayama Teacher Training Course
Pranayama is a foundational practice of both the Ashtanga and Hatha schools of Yoga that prepares the body, nervous system, and mind for one-pointed concentration, leading to deeper levels of realizations about oneself. In the majority of yoga classes that one currently encounters in the West, there is typically more emphasis on asana and less on pranayama, and so we miss out on one of the most important, transformative practices of Yoga. This training will give you a grounding in practicing and teaching traditional pranayamas, kriyas, and mudras. It will be conducted on Zoom, can be attended in-person in NYC, and will be available by replay for those in different time zones. Upon the successful completion of this course, participants will receive a Pranayama Teacher Certification from the Yoga Education Collective. The course will be taught by Robert Moses and Eddie Stern.
This training is meant to increase your knowledge of pranayama for both personal practice and for teaching. It is designed for yoga students who want to learn more about pranayama and yoga teachers who would like to learn how to safely teach pranayama to beginners. Psychologists, psychoanalysts, therapists, and well-being professionals are increasingly using breath-based practices for their patients, and the pranayamas that you'll learn in this course will expand your vocabulary and tool kit on breath and awareness based practices for therapeutic means as well. Many yoga teacher trainings develop our knowledge of asana practices, but do not always go into the same depth for pranayama. This training will increase your knowledge of specific pranayama practices and protocols, and include information on the breadth of pranayama practices and its history. This course will give you many more hours of practice and class time to lift up your confidence and comfort level with pranayama.
THE COURSE IS ALL FILLED UP.
We will most likely do another in the beginning of 2023.
Please click here to learn more place your name on a mailing list.