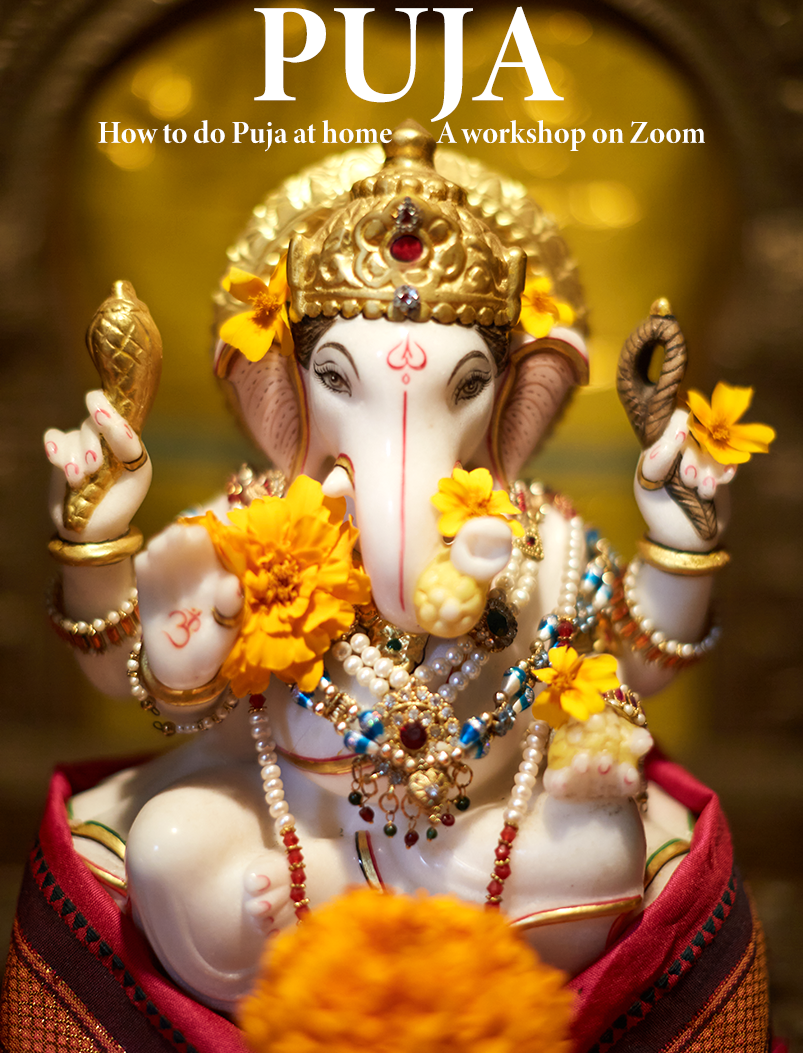 Puja Workshop with Eddie Stern & Robert Moses:: Completed
Learn how to do a Puja (worship) at home.
A workshop with Eddie Stern and Robert Moses on Zoom.
This workshop has been completed but if you would like the video recordings and manual please email me.
Puja is a Sanskrit word that means worship, adoration of the Gods, and purification of karma. It is one of the central observances of the Hindu tradition. Worship of the Gods also appears in texts such as the Yoga Yagnavalkya as one of the ten niyamas, called Ishvarapujana, and so puja also is one of the practices of yoga. Puja has been a central practice for both Robert and Eddie for over 30 years. Though they are not pujaris or purohits, this weekend they will share and guide you through a simple puja that you can begin performing on your own as a devotional practice.
In this weekend workshop, you will learn:
The items you will need for worship
How to construct your own home altar
A five offering puja
A sixteen offering puja
The twelve names of Ganesh
The meaning behind each of the offerings
How to use mantra in puja
A procedure for daily mantra practice
How to worship deities other than Ganesh in a simple puja
A colorful manual with all the sanskrit slokas is included.
See you on ZOOM soon.
Best wishes
Robert & Eddie