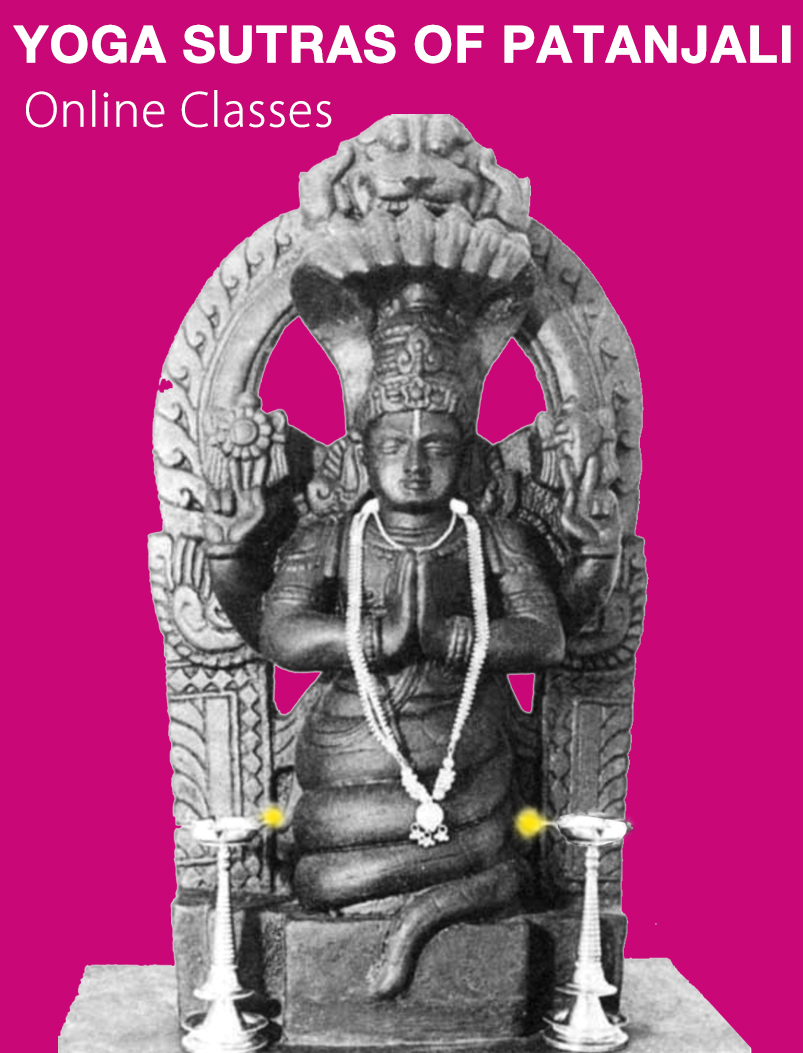 The Yoga Sutras of Patanjali :: On Hold for Now
Various traditions date Patanjali Maharishi's Yoga Sutras to over 1,500 years ago. Although exact dates, and even who Patanjali may have been are unclear, what is quite apparent is that this text with its examination of the mind is completely relevant for today's fast paced world. There are many translations and commentaries available. Since we are by no means authorities on the subject we are also listing some other resources that you can look into as well. Scroll down.
YOGA SUTRAS BASICS: WILL RESUME IN THE FALL 2020
Classes are led by Robert Moses.
---
FIVE LIMBS: Yoga Sūtra Essentials for Practice
Join this self-directed Yoga Philosophy course, which consists in a combination of video lectures and presentations that you may watch at your leisure, and weekly Zoom virtual tutorials that you may join to have your questions answered by Dr. Shyam Ranganathan.  This course is a must for students of yoga interested in getting the most out of their yoga instruction in posture flow, breathing exercises or attention guiding meditation.
Dr. Ranganathan is a scholar of South Asia, translation expert, and professional philosopher. He is a member of the Department of Philosophy at York University in Toronto, and the York Center for Asian Research. He is translator and commentator of Patañjali's Yoga Sūtra (Penguin 2008), editor of The Bloomsbury Research Handbook of Indian Ethics, author of Hinduism: A Contemporary Philosophical Investigation (Routledge 2019), and over 50 peer-reviewed, yoga related articles. Shyam is an experienced teacher of students of various degrees of exposure to philosophy and yoga. Shyam holds an MA in South Asian Studies, an MA and PhD in philosophy, and is a CYA-E-RYTGOLD and E-RYT 500 yoga teacher. Yoga Philosophy is a registered yoga school (CYA-RYSGOLD) and a Yoga Alliance Continuing Education Provider (YACEP).
The course is worth 20 CE Hours+2 Bonus Hours, priced at less than $10 a CE hour. Click on the blue coupon below to join.