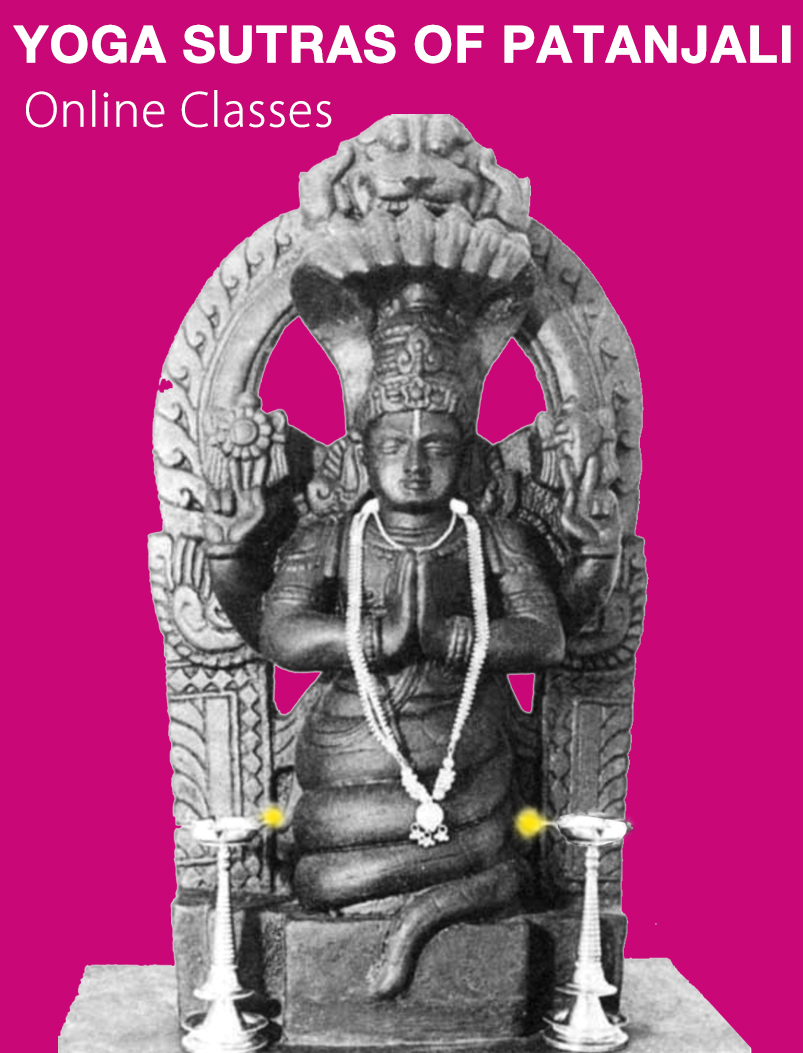 The Yoga Sutras of Patanjali
Various traditions date Patanjali Maharishi's Yoga Sutras to over 1,500 years ago. Although exact dates, and even who Patanjali may have been are unclear, what is quite apparent is that this text with its examination of the mind is completely relevant for today's fast paced world. There are many translations and commentaries available. Upon request of yogis in our location to offer some classes on the subject, we have begun an online course. Since we are by no means authorities on the subject we are also listing some other resources that you can look into as well. Scroll down.
BASICS: 5-WEEK STUDY OF THE YOGA SUTRAS
Classes are led by Robert Moses.
Online slides of the sutras, discussion of their meaning, Q&A.
SUNDAYS: 10 – 11 AM: Starting May 31

Local residents may use your package from
Aloha Healthy Living
of Keene. To
register e-mail Josephine
or call Aloha at
(603)338-0006

---
A DEEPER DIVE INTO THE YOGA SUTRAS
Classes are led by Eddie Stern.
Eddie leads a very insightful and thorough investigation into the Yoga Sutras.
FRIDAYS: 12 Noon – 1 PM: Followed by Q&A. Link is on eddiestern.com
Also follow Eddie on Instagram @eddiestern for regular offerings on all things Yoga and more.
---
SCHOLARLY APPROACH: 23 CLASSES.
FIVE LIMBS: THE YOGA SUTRAS ESSENTIALS FOR PRACTICE
Dr. Shyam Ranganathan is a scholar, translator, and philosopher. He is a member of the Department of Philosophy at York University in Toronto. To share the course for free during the Coronavirus pandemic, Shyam has made a coupon. Go to THE YOGA SUTRAS ESSENTIALS and then enroll as if to pay but when asked for a coupon enter: robertmoses