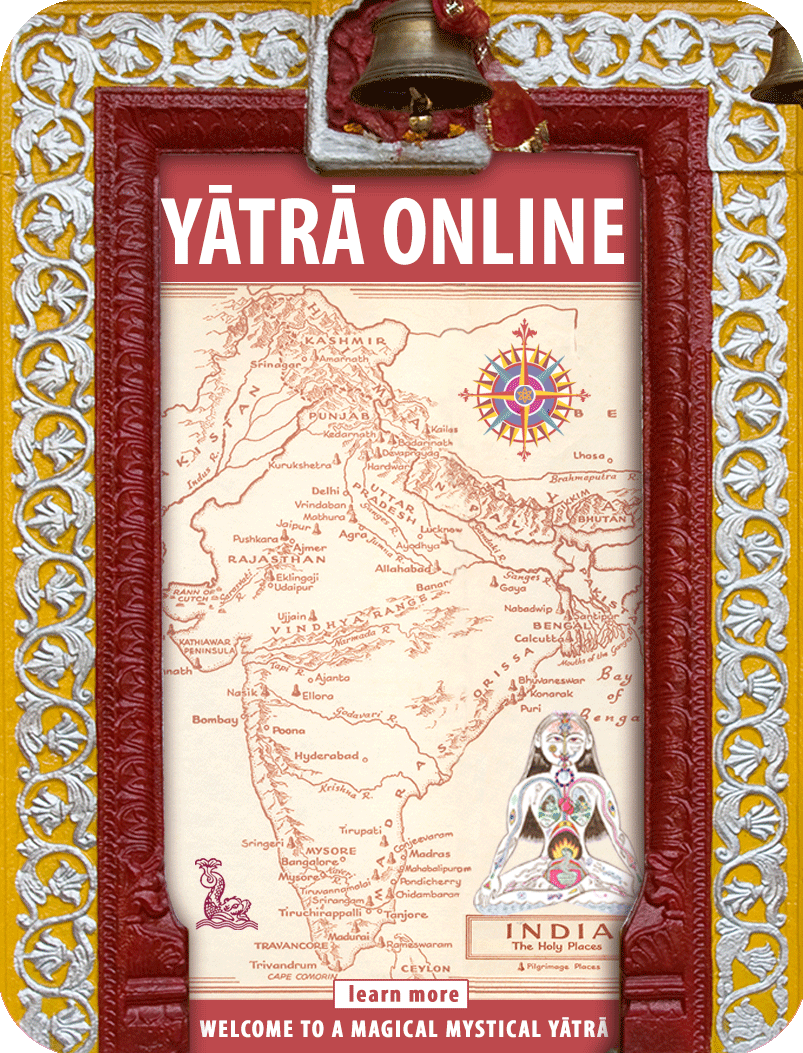 YĀTRĀ ONLINE Recorded Videos
$108.00
WELCOME TO A MAGICAL MYSTICAL YĀTRĀ.
8 ONE HOUR REPLAYS FROM THE LIVE EVENT.
Robert Moses will be your guide – and very special guests, Dr. Robert Svoboda, Eddie Stern & Radhakunda das on mystery days. Discussion and explanation, chanting, video, photographs and most of all Satsang.
Yātrā (Sanskrit: यात्रा, 'journey', 'procession') means a pilgrimage to holy places such as the confluences of sacred rivers, sacred mountains, temples and places associated with Hindu epics mentioned in the Puranas. Visiting a sacred place is believed to purify the self and bring one closer to the divine. The journey itself is as important as the destination, and the hardships of travel serve as an act of devotion in themselves. The ancient Puranas of India are huge volumes containing stories of the makings of the universe as well as thrilling tales of innumerable gods and goddesses. The geography of the Puranas coincides with that of the entire Indian sub-continent. Countless places mentioned in these ancient texts are fully alive today and are important places of Yātrā where vast temple complexes have arisen. Within their sanctums worship is performed daily to the resident gods and goddesses in a tradition that reaches back many hundreds of years. Daily, vast numbers of pilgrims go on Yātrā to have darshan of their favorite gods or goddesses, enshrined in the images in the temples' sanctums. Darshan is both seeing and being seen by the deity. These places where the sacred stories happened are sometimes called tirthas. A tirtha is a place of crossing over and most literally refers to fords of rivers. It also refers to a spiritual crossing place, where the divine is more easily intuited, recognized or experienced. We will take you to different sacred places each week where we can listen and learn about myriads of magical mystical stories to help connect us to the supreme reality within.
The live sessions have come to close. You can still access the replays. Password required via donation below..
Once you have donated you will receive an email with the links and passwords. Please check your SPAM folder if you do not see the email. If you're unable to donate the suggested amounts please email me to offer any amount, or request free access.