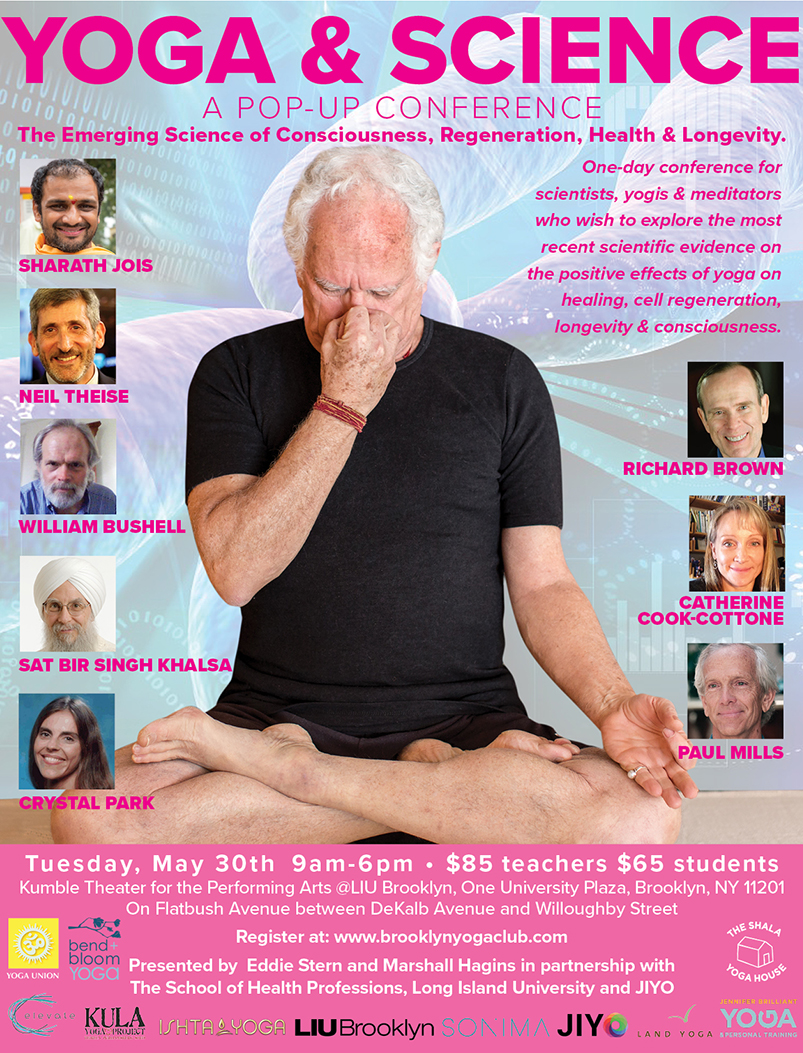 Yoga & Science New York May 30, 2017 :: Completed
This one day conference will inform yoga practitioners and yoga teachers of the most recent scientific evidence supporting the use of yoga for optimizing consciousness, cell regeneration, longevity and health. Internationally recognized speakers will describe their own groundbreaking research, demonstrate models integrating eastern and western perspectives, and provide practical guidance for ways in which research evidence supports specific yoga practices. Presentations will be followed by question and answer sessions.
Date: Tuesday, May 30th, 2017
Time: 9am-6pm
Location: TBA
Cost: $85; $65 full time teachers and students
Speakers:
Neil Theise, Sat Bir Khalsa, Paul Mills, William Bushell, Catherine Cook-Cottone, Sharath Jois & Crystal Park
Inquire about group packages of 10% discount for groups of 5 or more attendees.